Paci-fist! - Meme yet overpowered Baruuk's Build
Beware the fury of the truly patient. Baruuk boasts survivability and crowd control. Pushed beyond his restraint, he unleashes the storm within.
ENERGY

300

HEALTH

225

SHIELD

300

SPRINT SPEED

1.2
DURATION

100%

EFFICIENCY

100%

RANGE

100%

STRENGTH

100%
ARMOR

175

Damage Reduction

36.8%

EFFECTIVE HIT POINTS

756
Guide
3 Comments
Baruuk builds
Builds by THeMooN85
Paci-fist! - Meme yet overpowered Baruuk's Build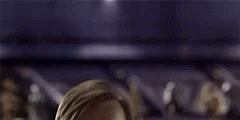 Have any of you even thought how to create a meme build but at the same time it would be absurdly powerful?
With 348 base Strength, you already have 27! orbiting daggers to cover your ass and give you 90% damage reduction. Want more? Of course you do! OK, hit Empower BEFORE Desolate Hands to gain a freaking 31! orbiting daggers! Now THIS! This is why the build exist. It's a goddamn meme.
OK, next stop. How to erode his Restraint? Well:
Each enemy disarmed by Desolate Hands erodes 1.6% from the meter
Each enemy affected by Lull erodes 0.81% from the meter
So basically all you have to do is let those daggers do their job and spam Lull on groups full of enemies.
When you ready or when in need... hit Empower BEFORE Serene Storm to boost your ultimate "Paci-fist" up to 398 Power Strength!!! Crazy enough? Well, YES! Try to imagine how hard will it hit.
To actually proper use all of this, I suggest you to put Maxed Arcane Dexterity on your both Primary and Secondary weapons, and Gladiator Mod Set on your Melee weapon... yes, all tree. Why? 2x Maxed Arcane Dexterity will give you 2x +7,5s Combo Duration for your [Desert Wind], plus another +6s from Gladiator Mod. And 3x Gladiator Mod Set on your Melee will work as StatStick for your [Desert Wind]. Thanks to this, you will always keep that x12 combo. You can even change the Focus School for whatever you like, Zenurik for example.
Make sure, you use his StatStick for those Gladiator Mod Set. Three of them will give us +30% Critical Chance, stacks with Melee Combo Multiplier.
Also use Naramon Focus School for its Power Spike.
Summary:
Baruuk's Build
Desert Wind Build
StatStick - Cobra & Crane Build
Enjoy!
THeMooN85